When pairing your mobile device to the Happiest Baby App, we require your device to allow GPS Location Services. This helps locate your home's network and allows for connection to SNOO's Wi-Fi® signal. During the provisioning process, you may come across the following pop-up: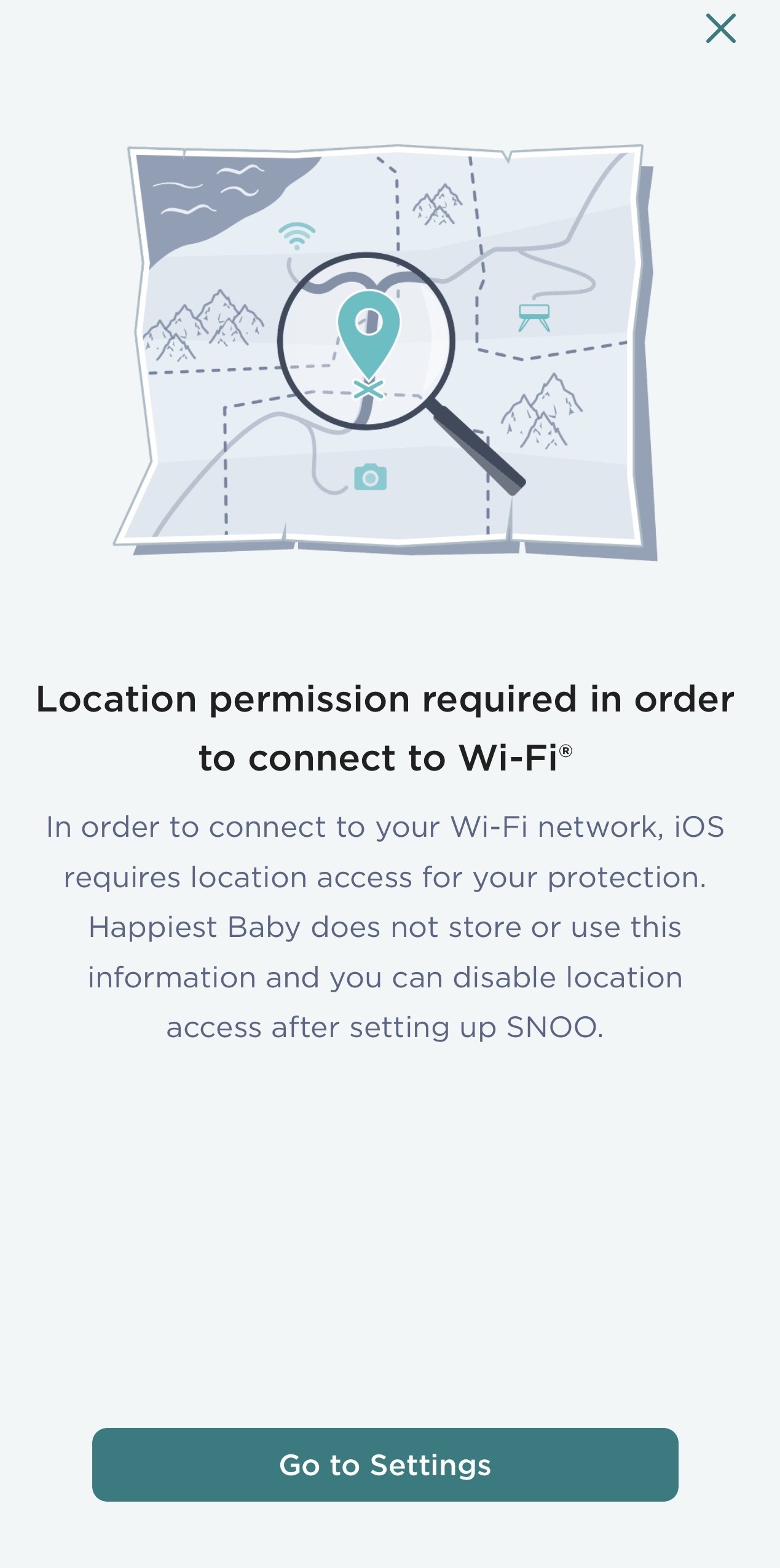 Tap on the Go to Settings button to be directed to your Happiest Baby App's Permission settings. Please ensure the Location option is toggled ON! Once done, you can head back to the Happiest Baby App, where you will see the Wi-Fi® setup screen to continue the pairing process. You can disable Location when you finish pairing.  
Our Customer Care team can assist with pairing your mobile device and SNOO; don't hesitate to get in touch with us at support.happiestbaby.com.