If you are interested in seeing the exact timeframes and levels SNOO was soothing your baby...our Zoom feature provides just that! To access, follow the instructions below:
Open the Happiest Baby App and head to the Sleep Log screen  
In the Daily Overview, swipe to the day of your choice

You can even select dates farther back by clicking on the calendar icon and tapping on the date you would like to view

Double-tap the Daily Log to expand!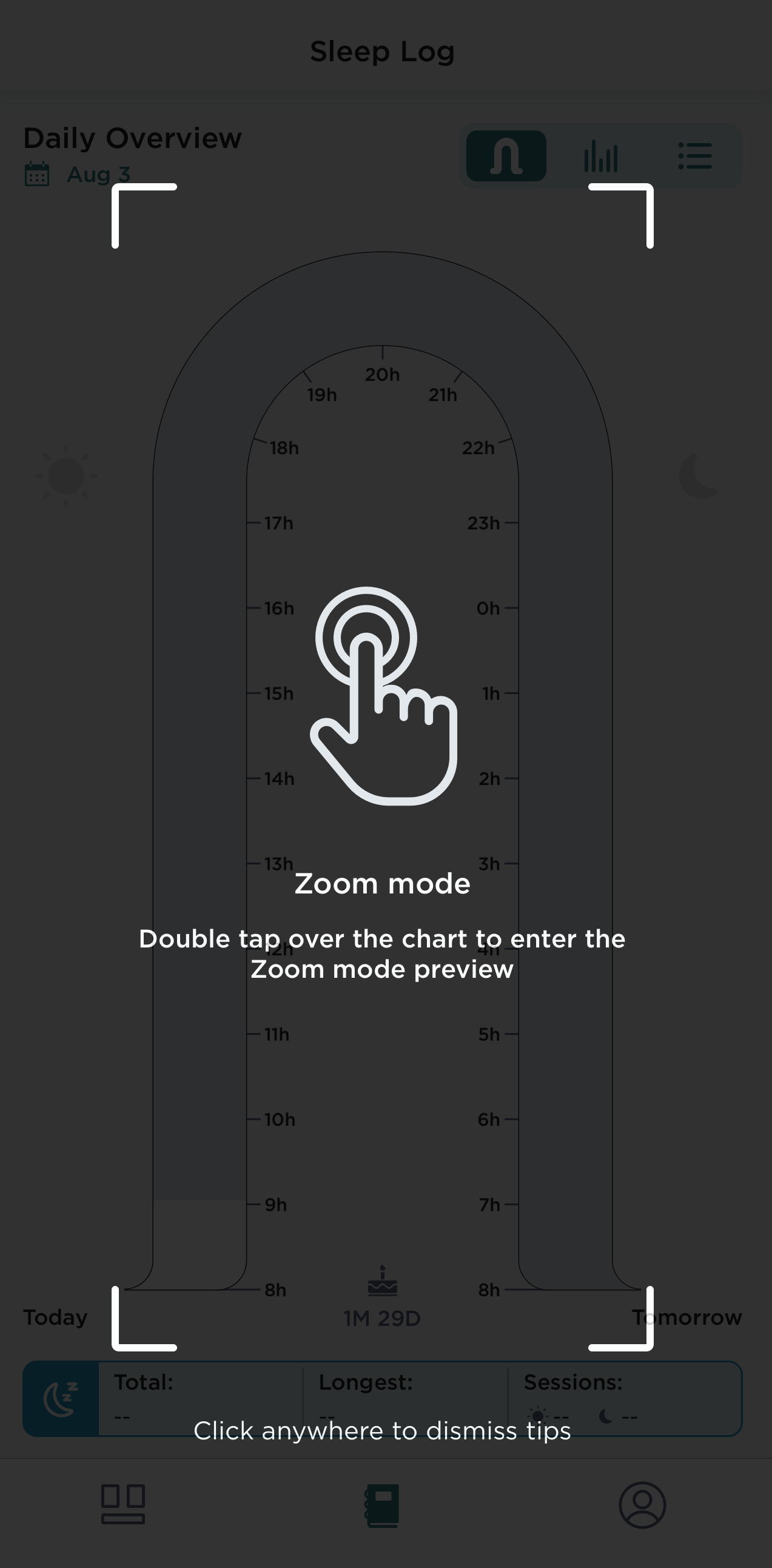 Let's review the different features and information listed on the Zoom screen!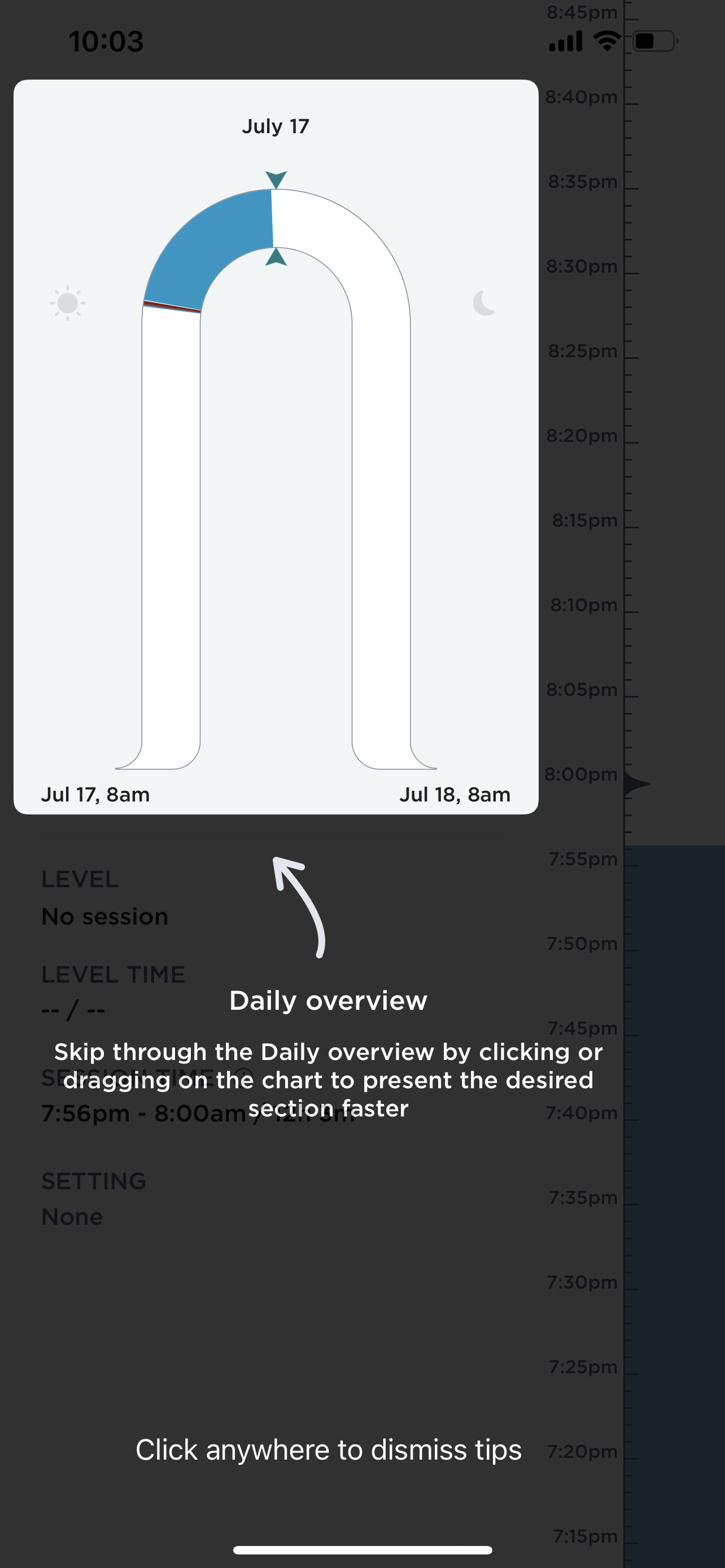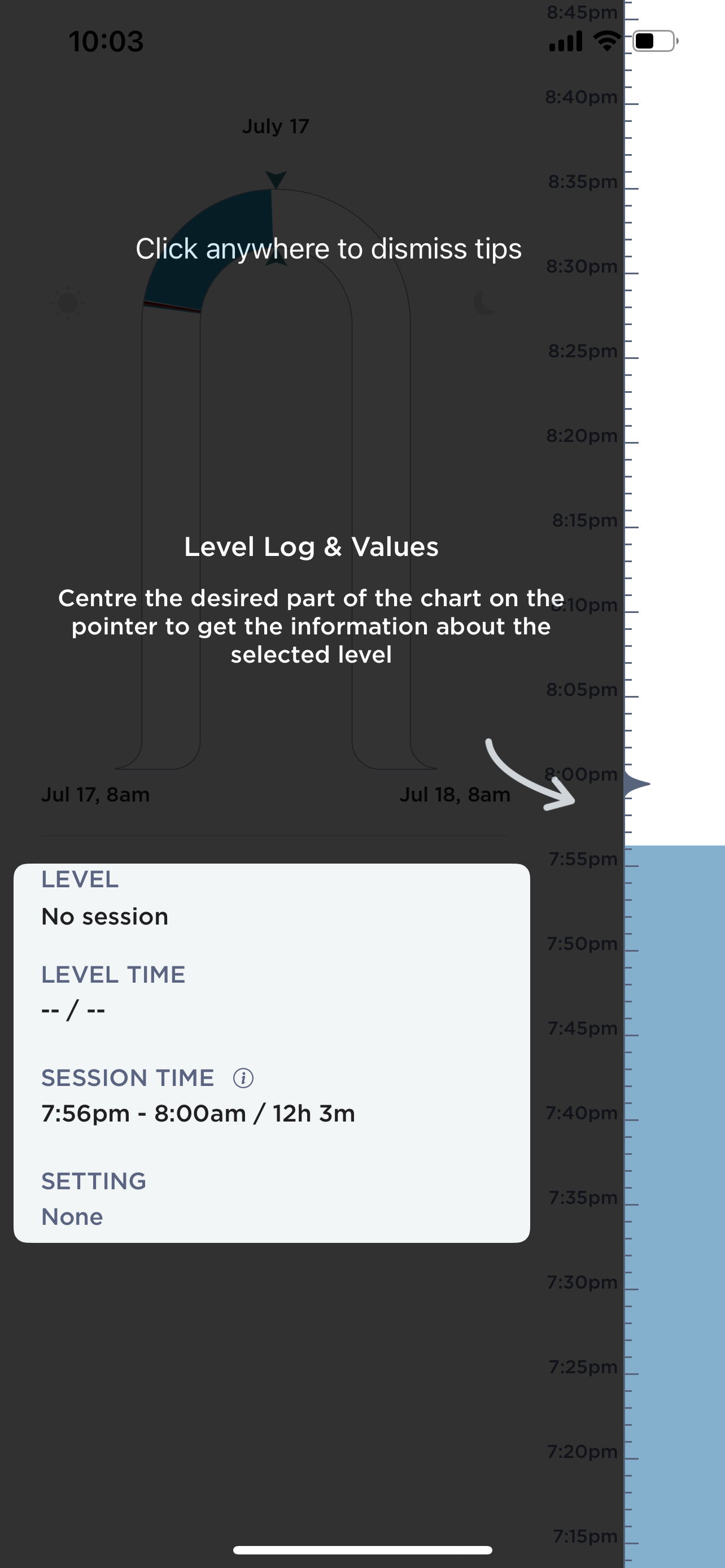 SNOO Log
This smaller version of the Daily Log allows you to click or drag the arrows to any point in the day to view details of sleep sessions inside SNOO.
White Areas: indicates when SNOO was off or not in session/use
Blue Areas: indicates when SNOO was on
Red Areas: indicates when SNOO increased levels to soothe
Gray Areas: indicates the future time in your 24 hr day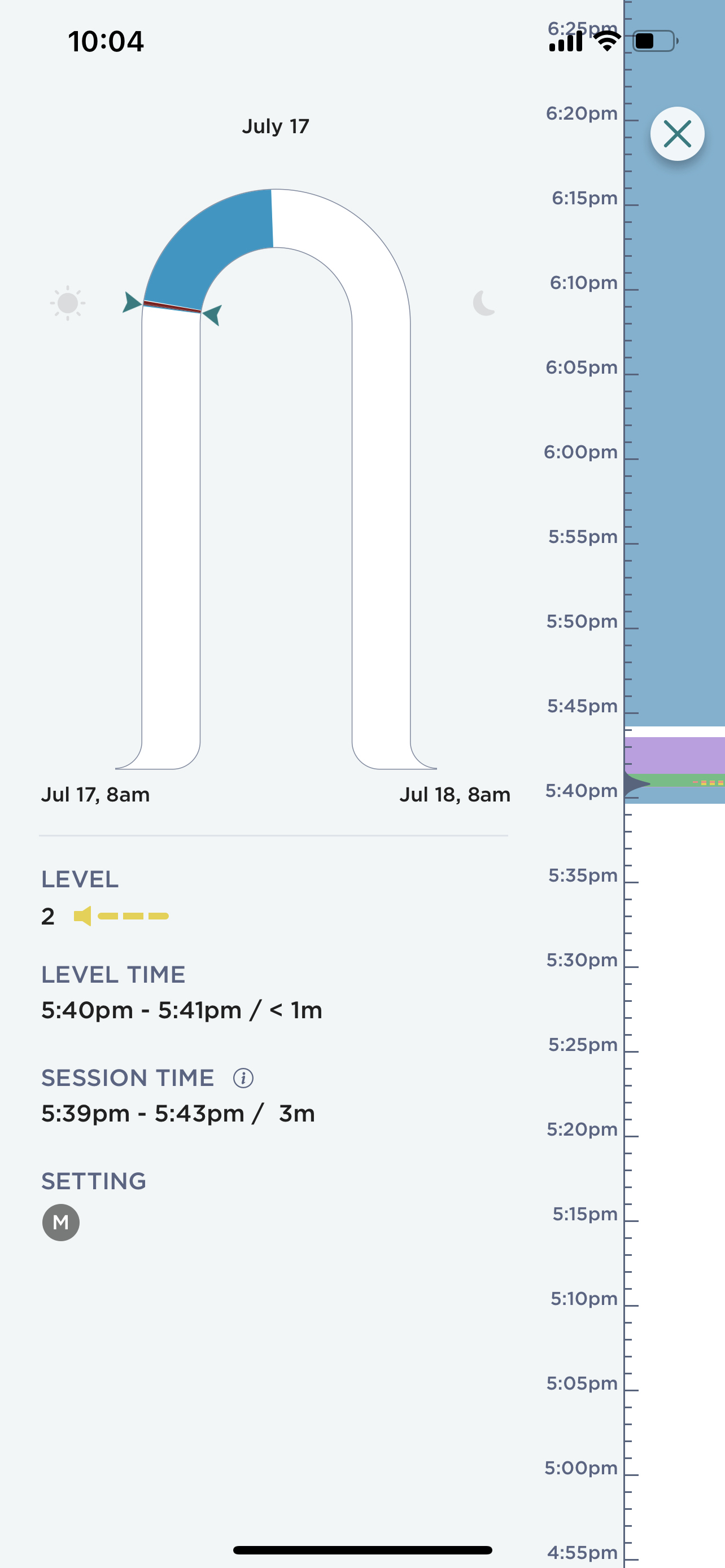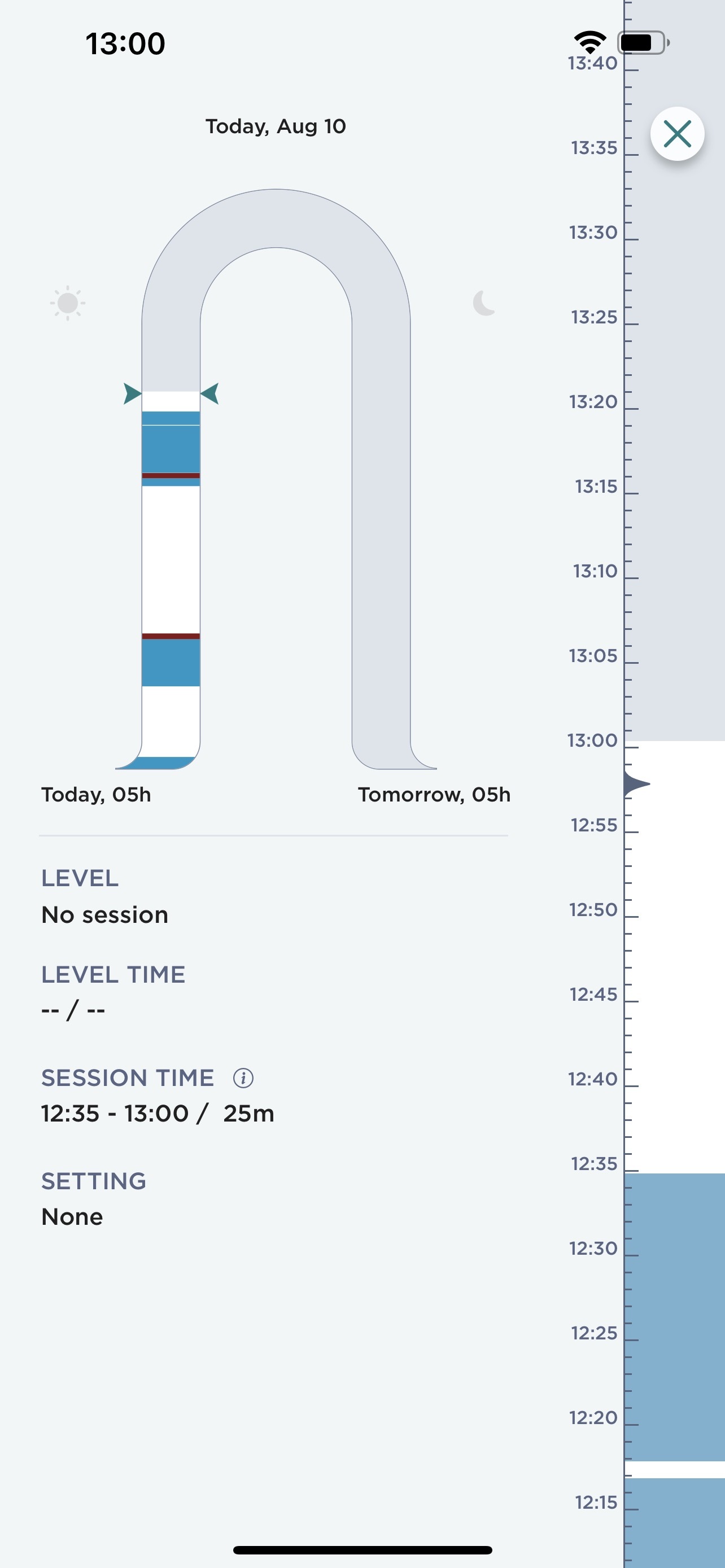 Level Log Timeline
On the right-hand side of the Zoom screen, you will see a colorful timeline showcasing a 24 hr. time period you can scroll through! The timeline is color-blocked displaying each of SNOO's 5 levels and SNOO's respective time spent on each level. 
Light Blue - Baseline
Purple - Level 1
Green - Level 2
Yellow - Level 3
Red - Level 4
If you have motion limiter engaged, once SNOO increases to level 3 or 4's volume, it will be indicated on the timeline by yellow or 4 red lines in a Green stretch. Meaning SNOO's motion stayed on level 2 but the volume increased to level 3 or 4.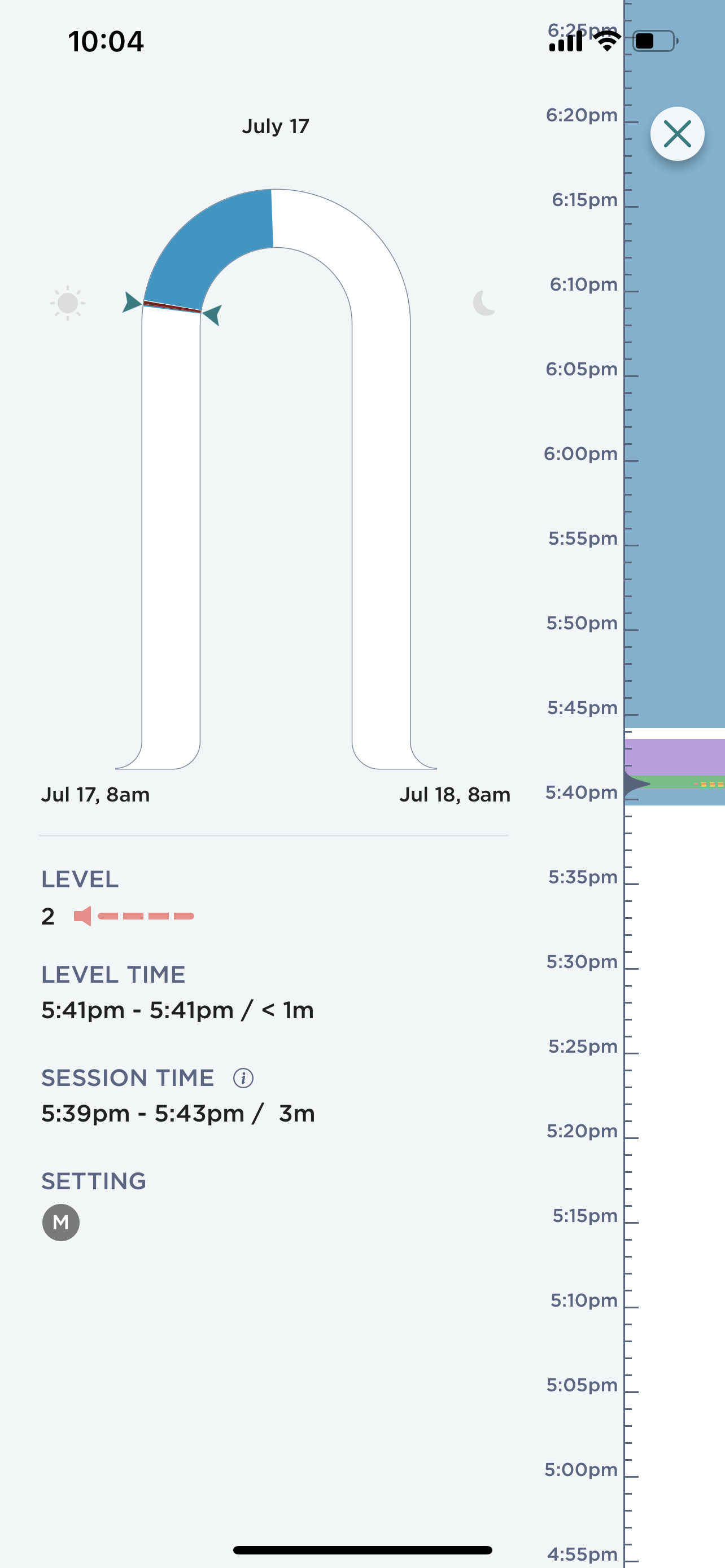 Level Values
Right below the small Daily Log are stats about the sleep session in SNOO.
Level = indicates the level SNOO was on during that session
Level Time = indicates the start, end, & total time SNOO spent on each level
Session Time = indicates the start, end, & total time of a given session
Setting = indicates the features & modes used during a given session
While in the Zoom feature you can also scroll up and down on the log timeline. Once you reach the beginning or end of the day keep, scrolling to reach the previous or next day! After you have read through all of the information, to escape this feature simply top on the blue X at the top right-hand corner of your screen.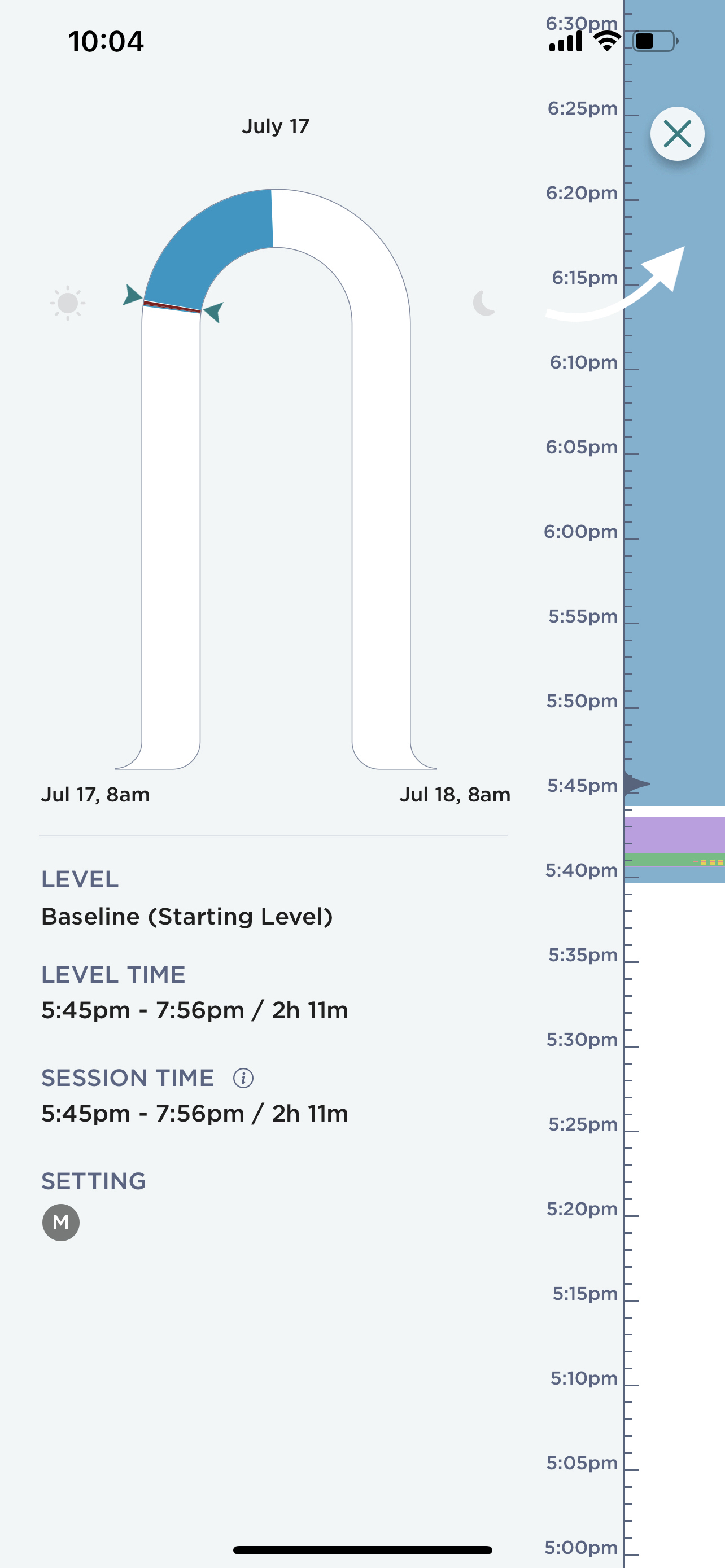 For all other questions, please click on submit a request for your request to be forwarded to our Customer Care team!
*Please note, this feature is currently available for iOS devices only.