Yes! You can submit journal entries for sleep sessions outside SNOO. To access, please make sure:
SNOO is paired to the App
You have enabled Sleep Data collection in the App

To check, go to Profile > About > Data Collection Management and make sure Sleep Data is toggled ON
Now, on the Sleep Log screen, tap the ➕in the top right corner. You have two options to add a journal entry:
Option 1: To add a sleep session that already occurred, choose the Start time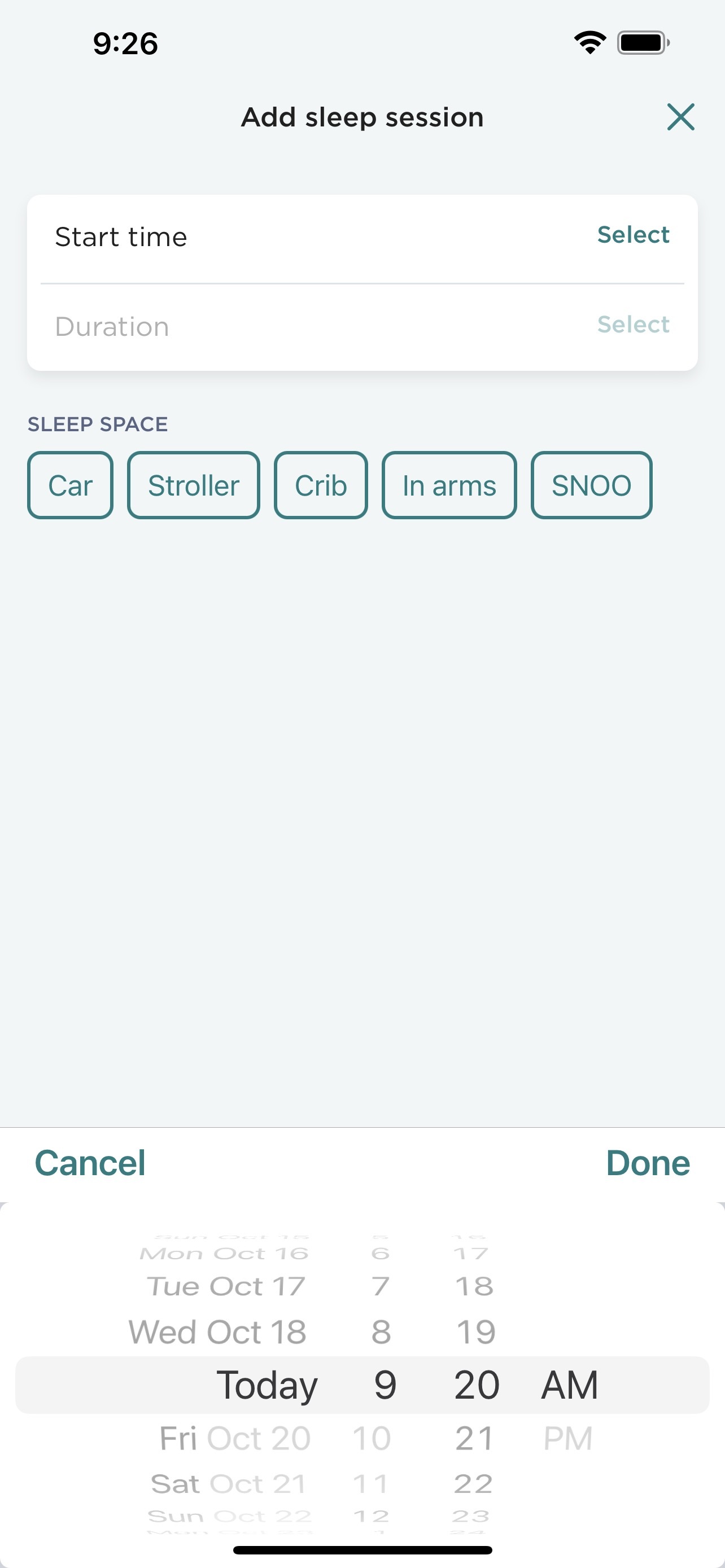 … and set the duration.
Option 2: To start recording a sleep session as it begins, press the Play button to start the timer.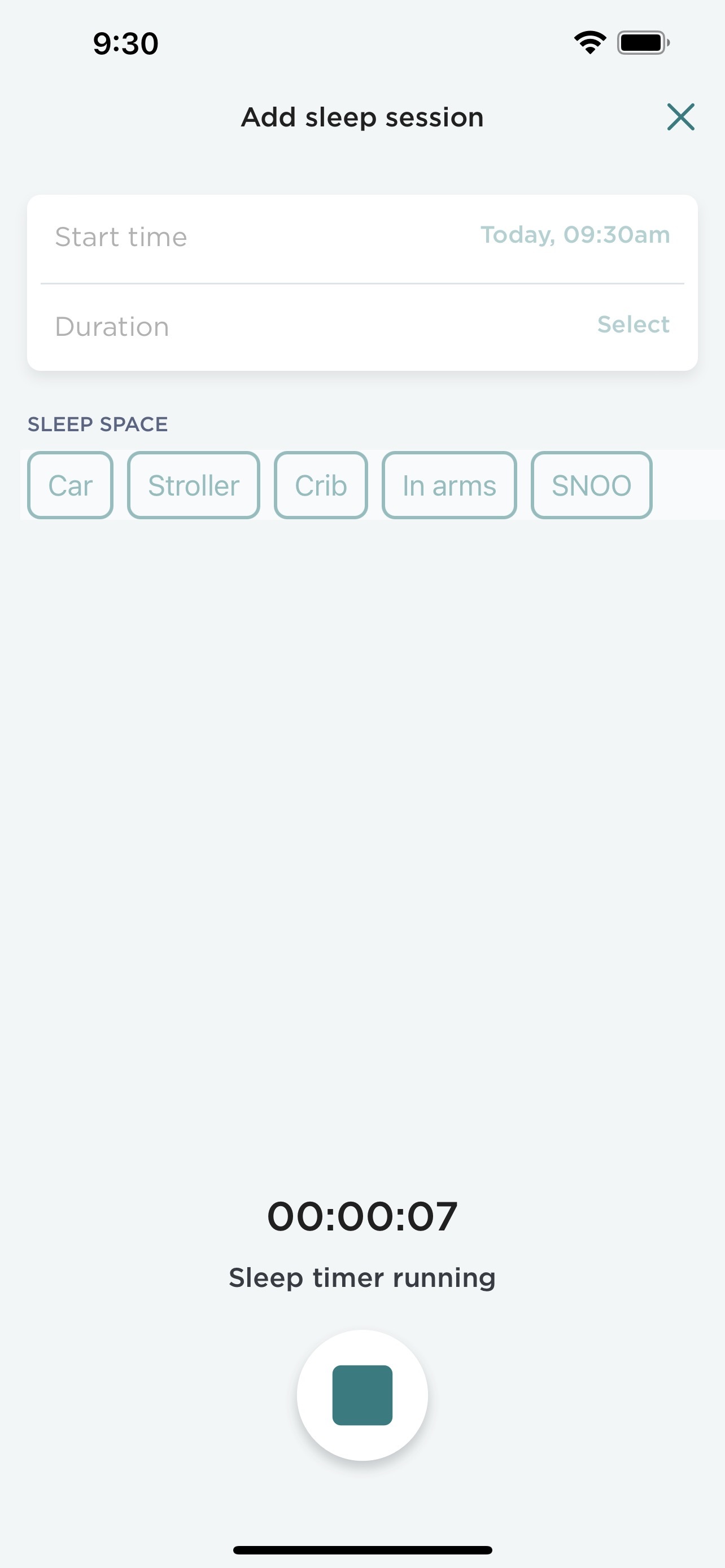 To end the timer and complete the journal entry, press the Stop button.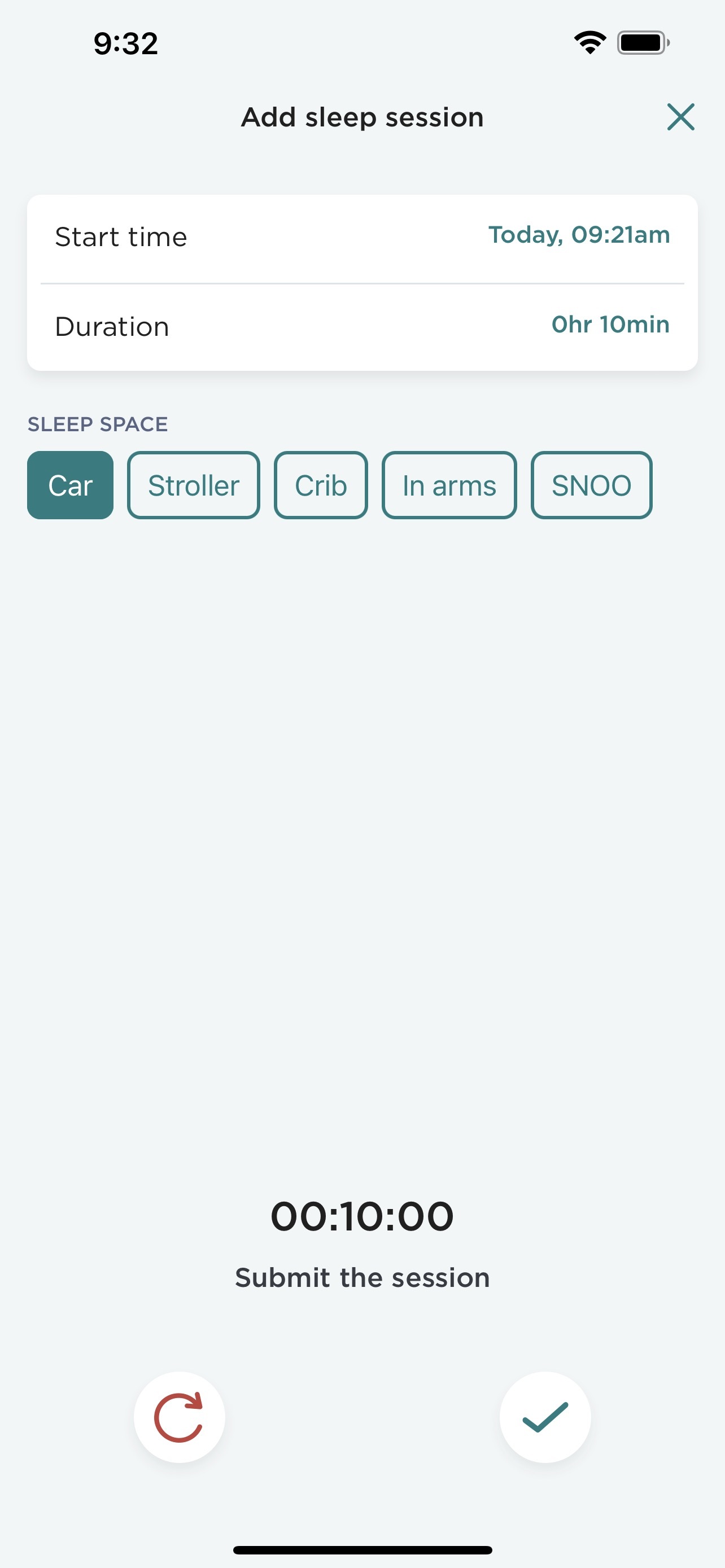 If you want to add the sleep space, just pick one of the suggested options. You can even select SNOO as a sleep space (for SNOO sessions that were deleted by mistake or to replace a SNOO session that accidentally went on longer than your baby was in SNOO).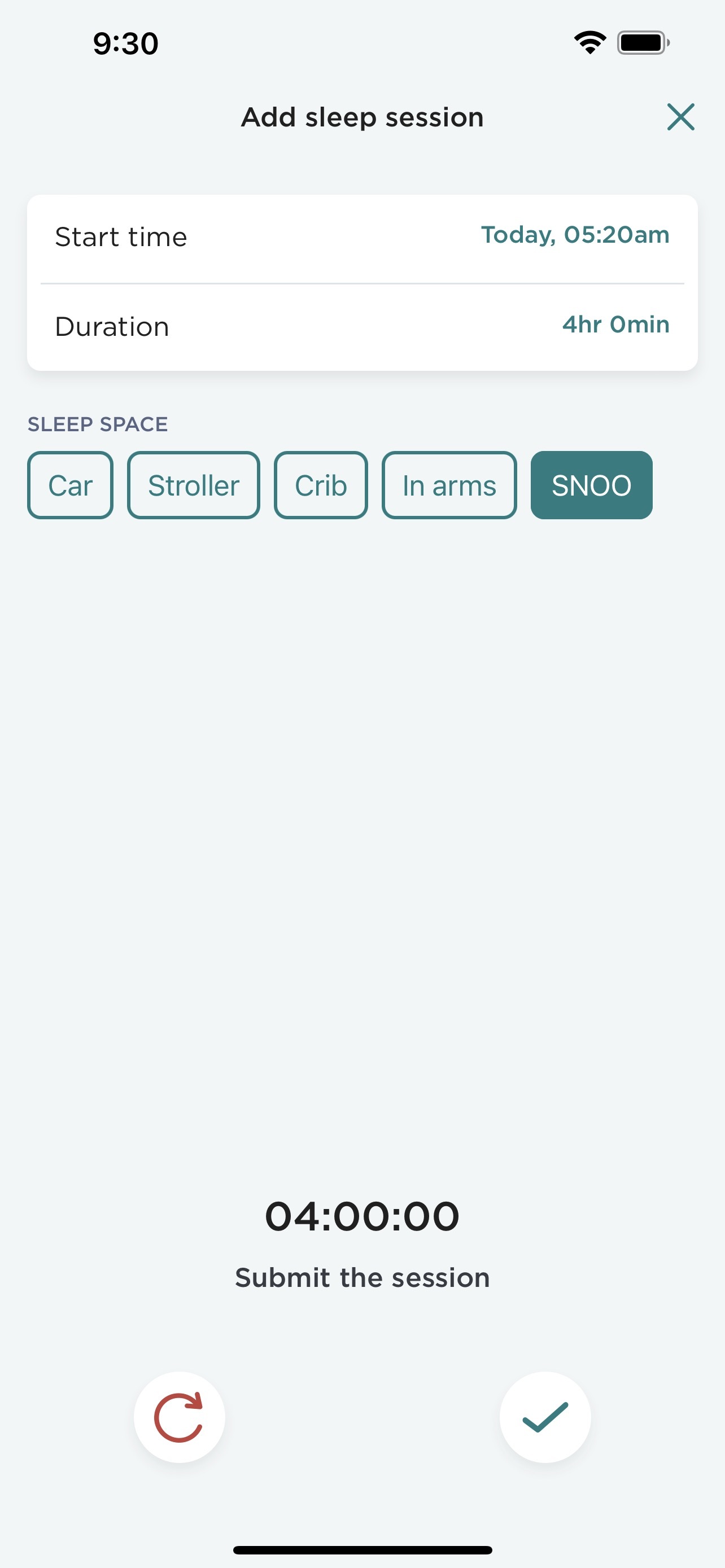 Tap on the green ✔️ checkmark to submit your sleep entry.
With this feature, you may add, delete, or edit any previous sleep sessions 30 days prior to the current date. To look back on sleep sessions, head to Summary under the Sleep Log, where you'll be able to view all sleep sessions, and make any adjustments!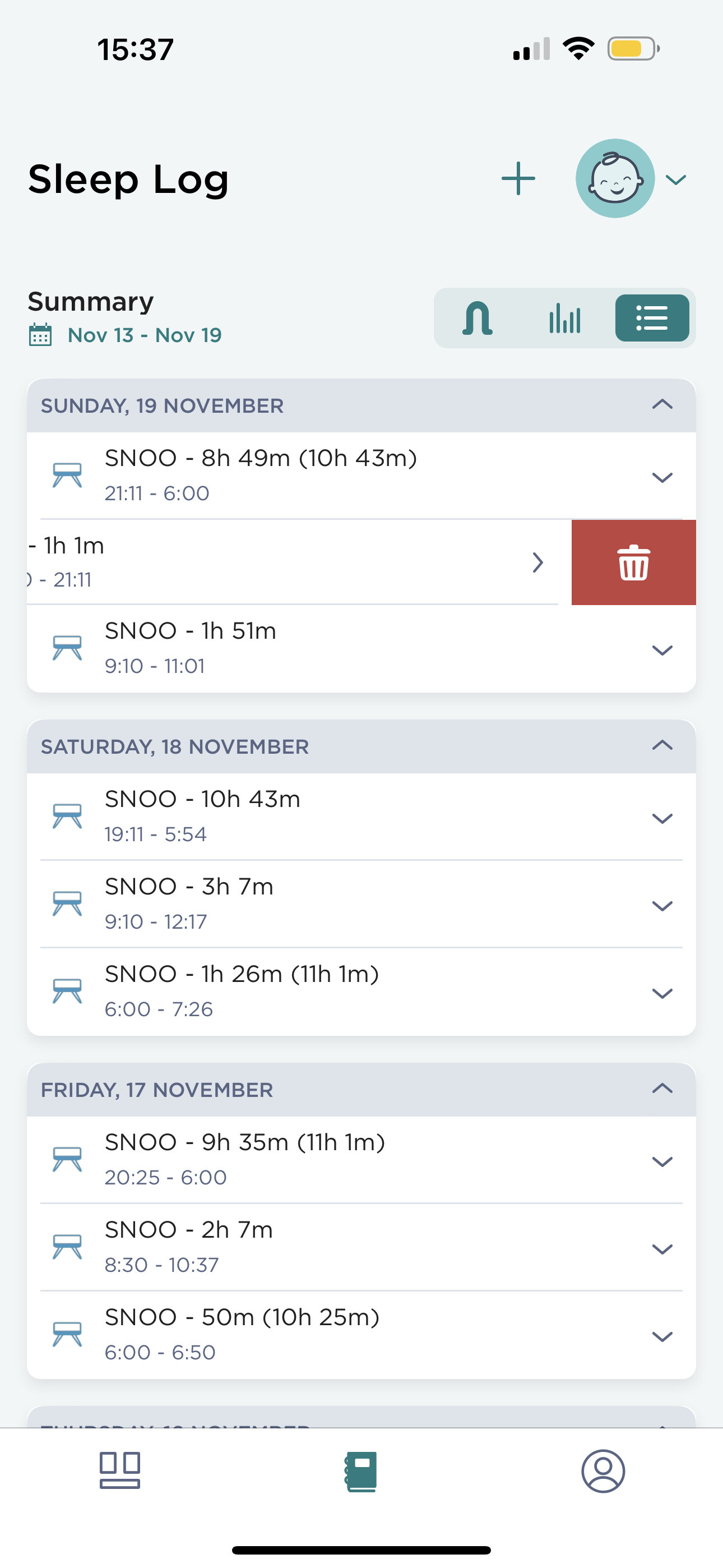 Happy SNOOzing!