Glad you asked! Please follow the instructions below:
1. Creating your Happiest Baby Profile
At the initial page after downloading the Happiest Baby App, click Sign Up and follow the on-screen prompts to enter your information. Important: The email address you enter will be your account name. Each SNOO can only have one account name and password. You can connect multiple devices (phones, etc.) to the same SNOO, but you must use the same email address and password as was used by the device that was first paired to the bed.
Once you decide on the account, you'll use...always use that same login for that particular SNOO!
Please Note: If you have more than one SNOO, enter a different email address for each SNOO in the signup process.
SNOO compatibility is only available on the Happiest Baby App for Androids at this time. To pair your iOS device to SNOO, download the SNOO App from the Apple App Store. SNOObie compatibility is supported with the Happiest Baby App for both Android and iOS users.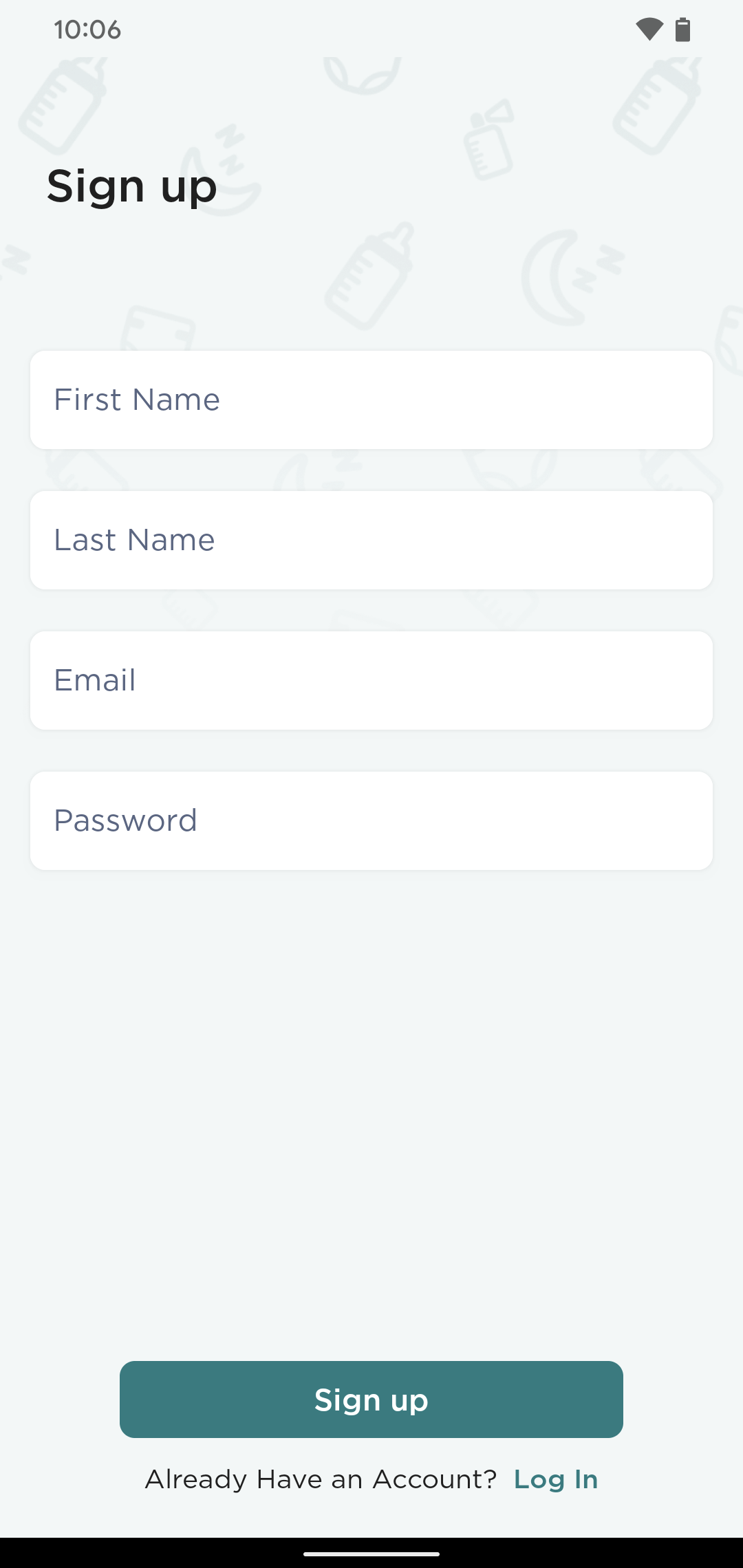 2. Setting Up the Baby Profile
Go to the Baby Profile screen and enter your baby's information.
Please Note: If your baby is not yet born...you can change your baby's information at any time. Head to the Baby icon in the upper right corner of the landing screen to enter your baby's name, birthdate, and gender.
You can also set the Baby's Day Start (the time your baby's day begins), an important setting to track your baby's routine. For this and more customizations, head to App Settings and tap on the account icon in the bottom right corner of the screen.