Please make sure you have the App on your mobile device. You can download the Happiest Baby App from the Google Play® Store.
Please plug in your SNOO and press the Activity Button on the side of the SNOO to turn the bed on. The button will blink, then glow continuously white. That is your signal to start!
For Android devices:
Open the App and build a profile for you and your baby
Click on the + sign in the upper right corner
The App will ask you to scan SNOO's serial number (located on the warranty card, packaging, or label under SNOO)
Select the 2.4 GHz network you would like to pair SNOO to
Enter your 2.4 GHz network's password credentials
Now select the Join SNOO's Network button
A pop-up will appear, asking you to Join SNOO's Network signal; please click Join
On the next screen, wait until all dots turn

Teal

before continuing
If successful, you should see a checkmark, and the App will continue to the Dashboard screen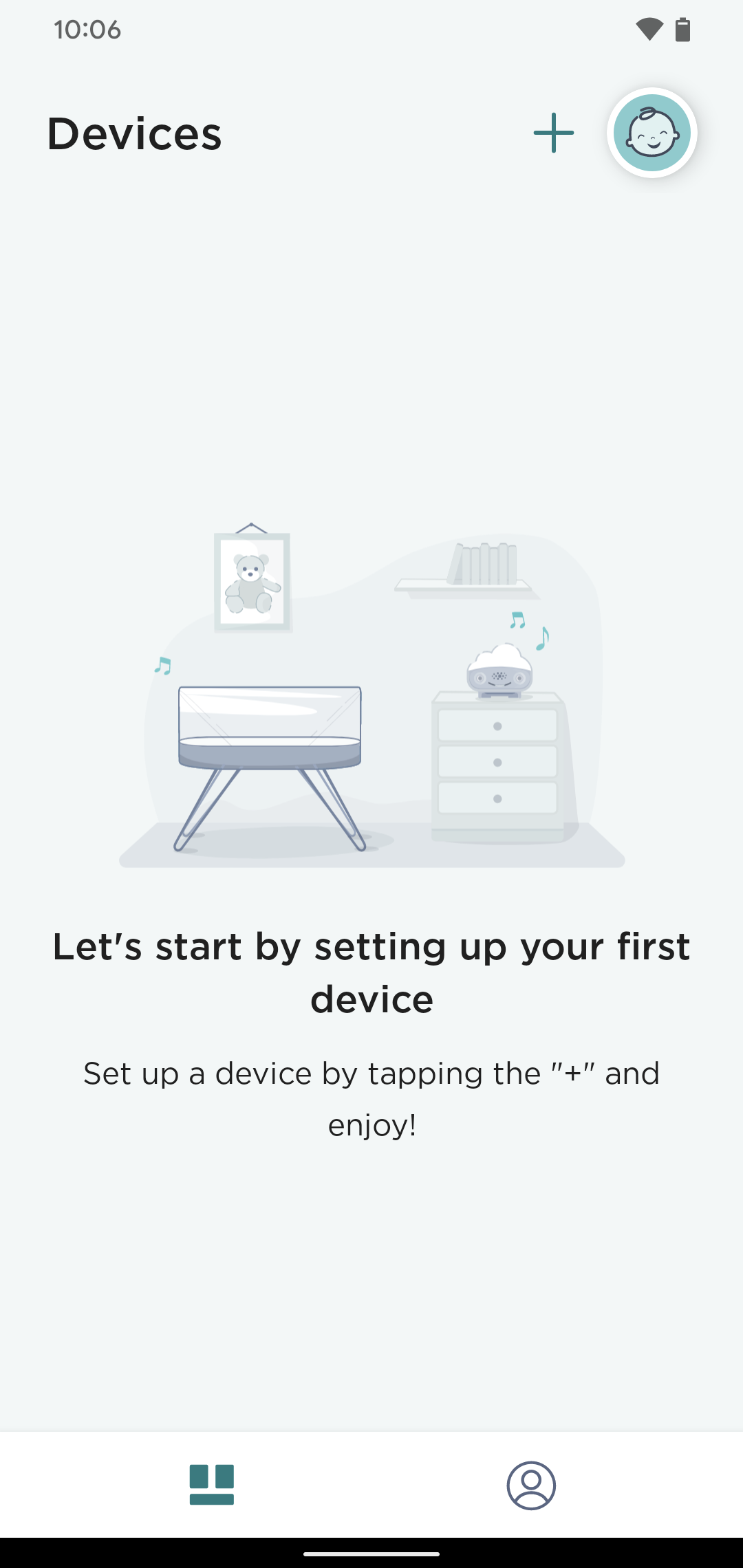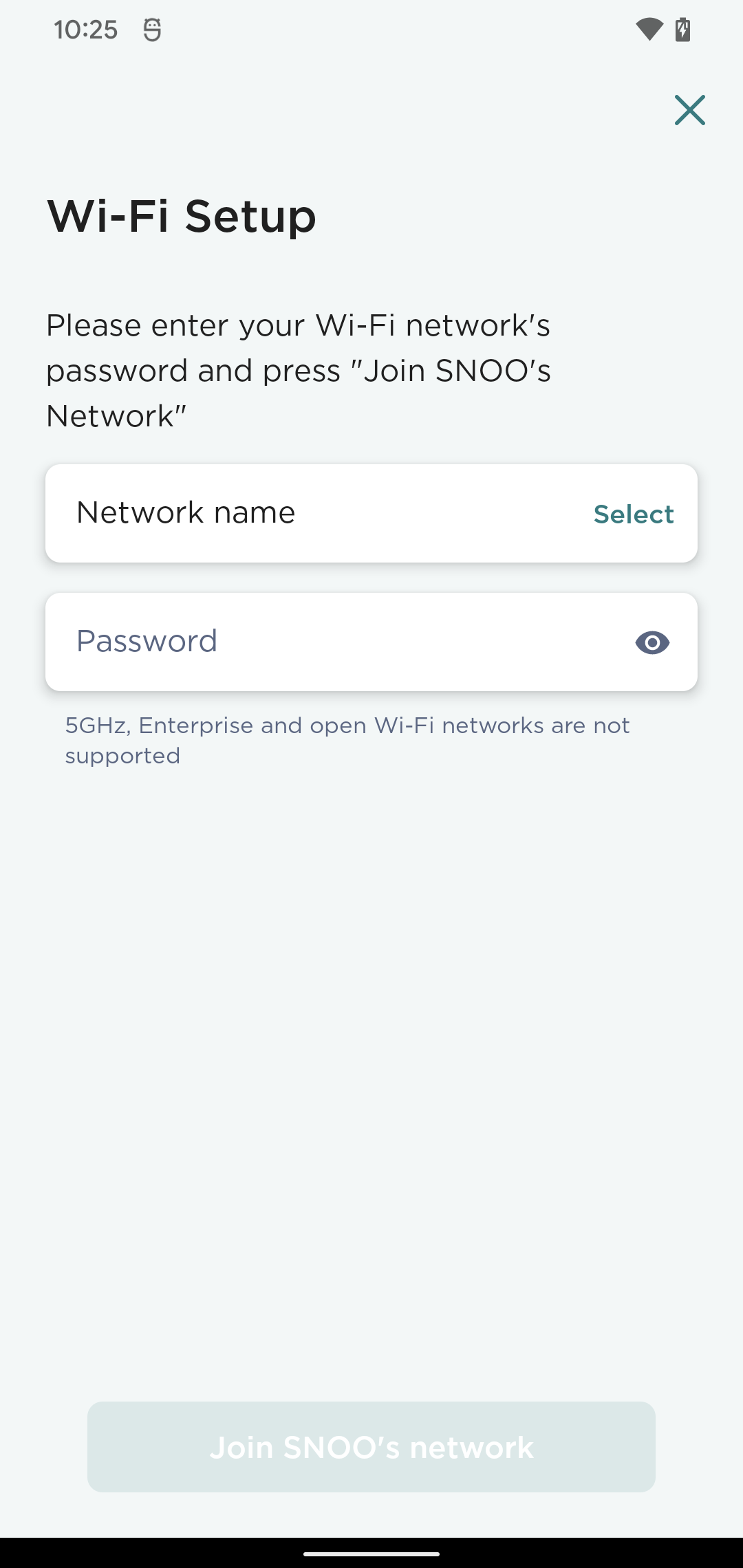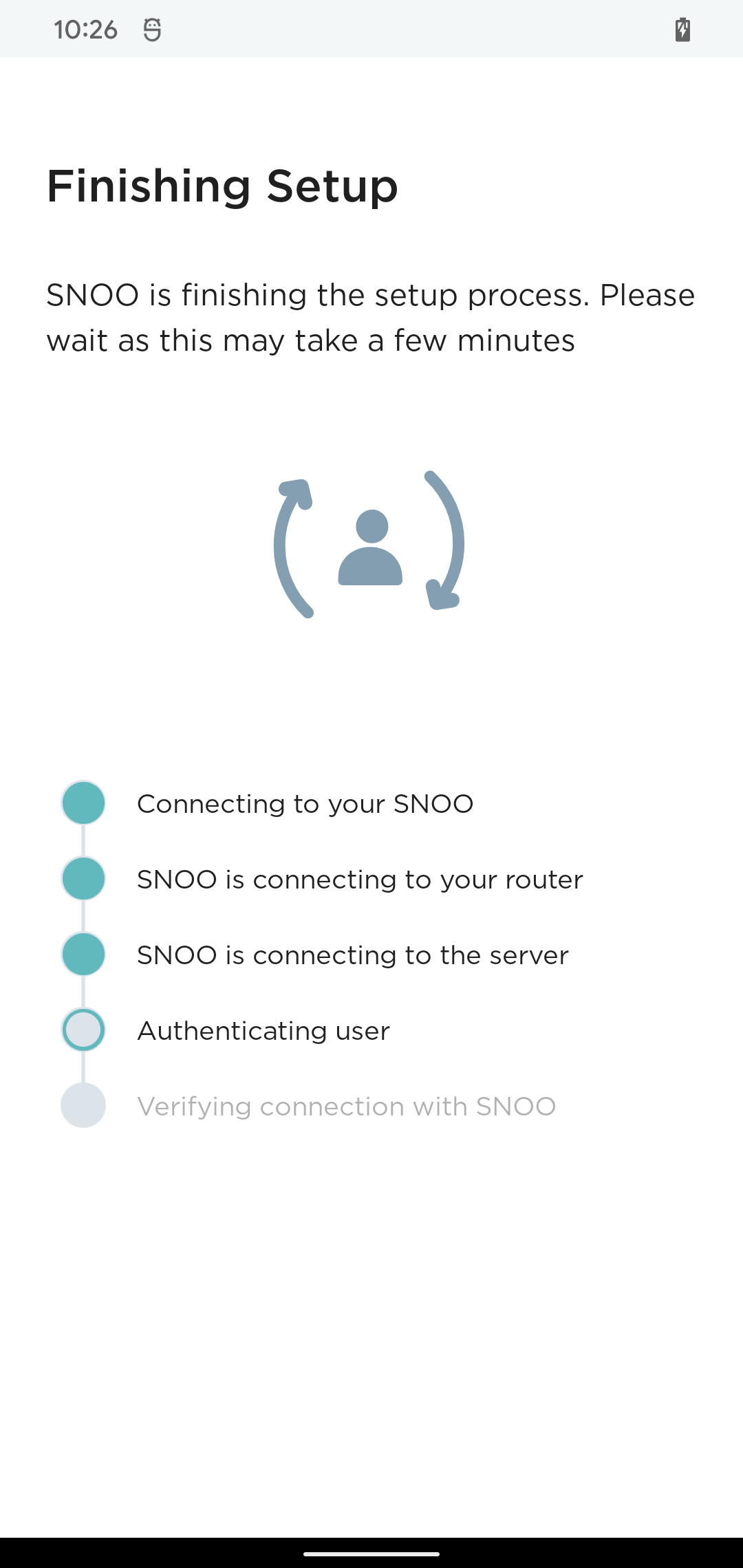 You are now paired to your SNOO! If you have any trouble navigating the App, don't hesitate to reach out to our Customer Care team for more information.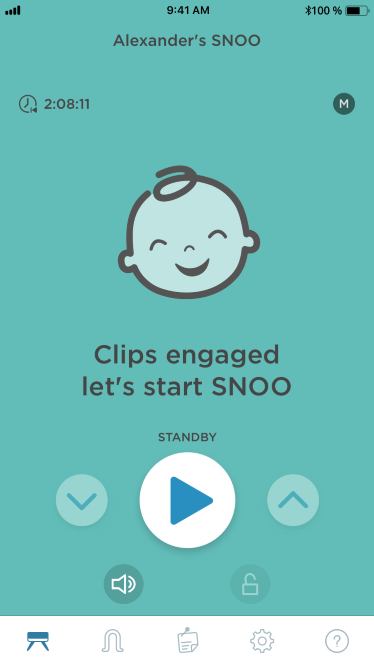 SNOO compatibility is only available on the Happiest Baby App for Android users at this time. To pair your iOS device to SNOO, download the SNOO App from the Apple® App Store.