To protect consumer data, if you have opted out of Happiest Baby collecting your Sleep Data or Baby Information, you will lose the ability to:
See your baby's sleep sessions in SNOO in the Sleep Log
Have the App personalized with your little one's name, gender, or age
If you would prefer to have that information accessible via the App, simply change your Data Collection preferences. To modify these settings…
Click on the account icon at the lower right corner of your app screen.
Select > About
Select > Data Collection Management
Toggle on SNOO Log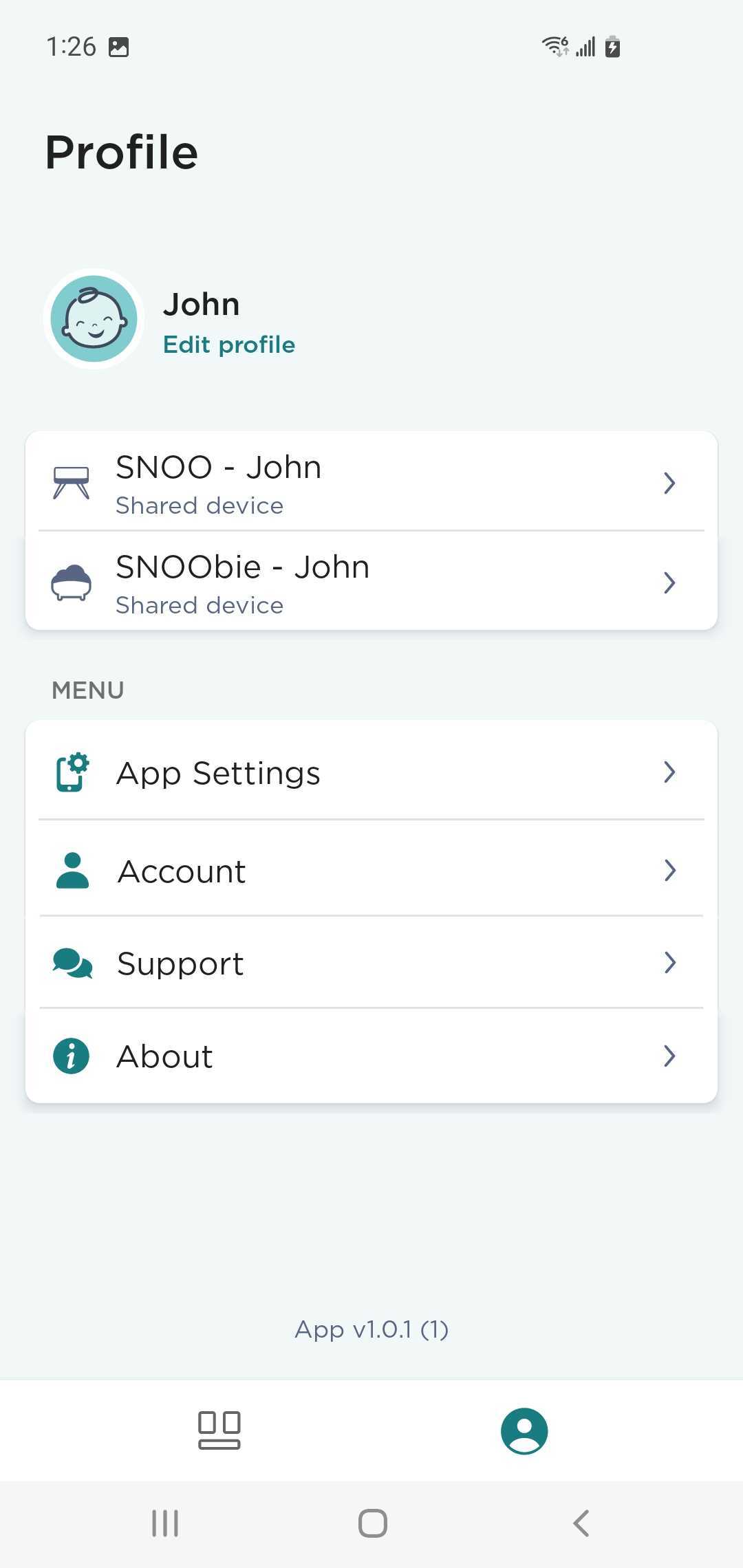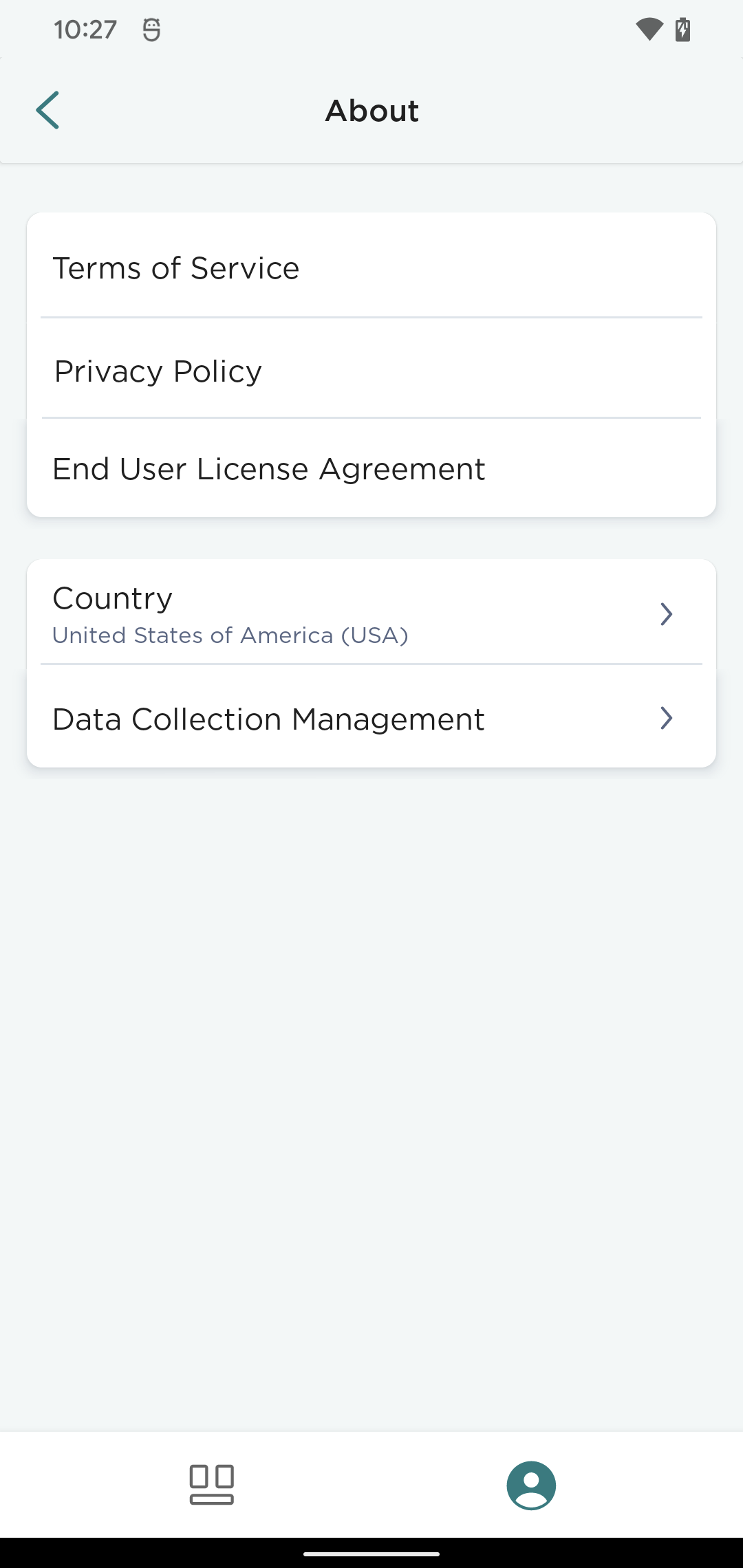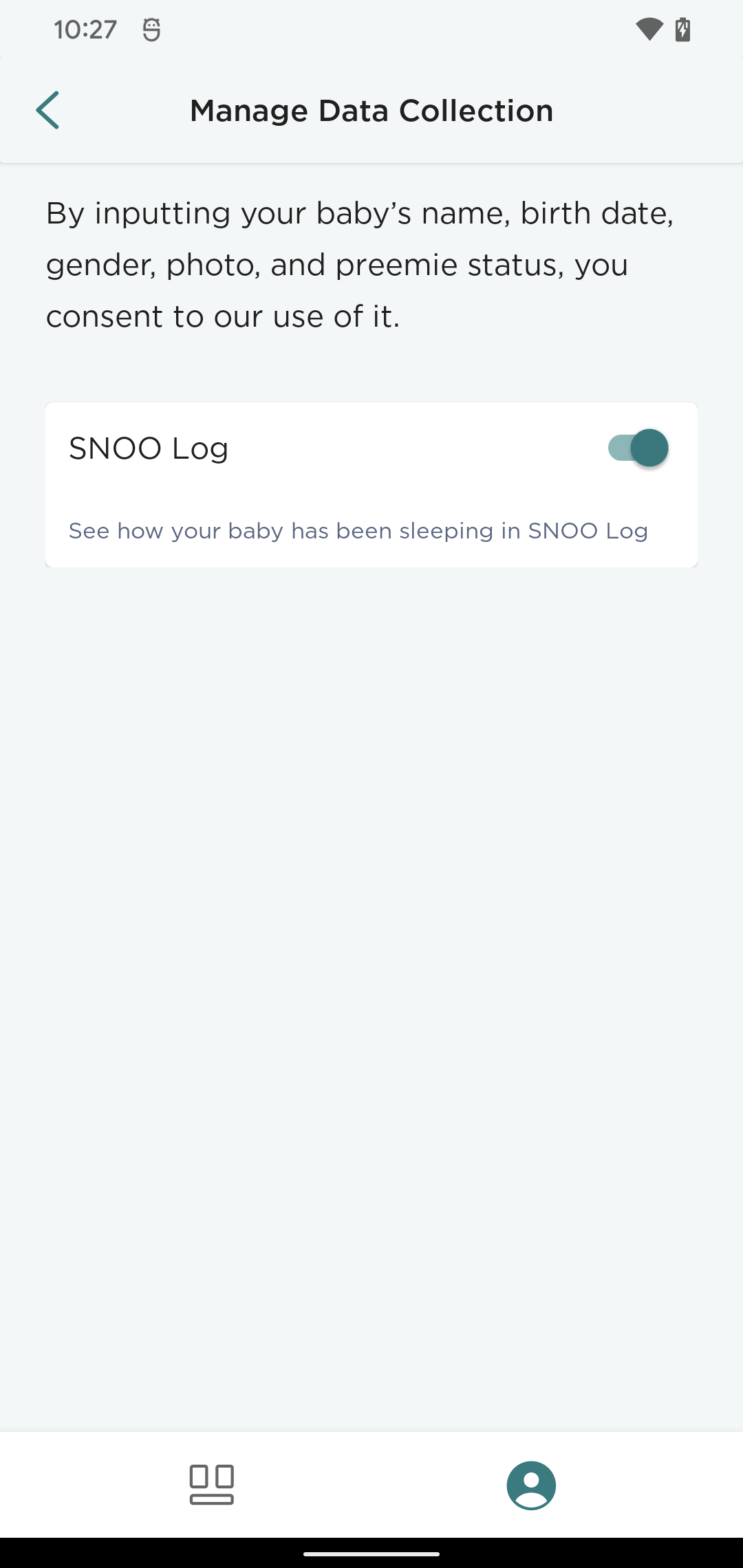 Once completed, your App will be personalized with your little one's name and future sleep sessions inside SNOO!
SNOO compatibility is only available on the Happiest Baby App for Android users at this time. To pair your iOS device to SNOO, download the SNOO App from the Apple® App Store.