Once SNOO ships, you are responsible for the payment of the 1-month minimum rental.
At the end of the 1st month's rental, your card will automatically be charged for the next month. Following the 1st month's rental, for each SNOO you rent, your card will be charged recurring monthly fees according to the table below until you cancel the rental. You can cancel your rental at any time. When you return your SNOO, you will be charged a return shipping fee of $59.50(+tax)*.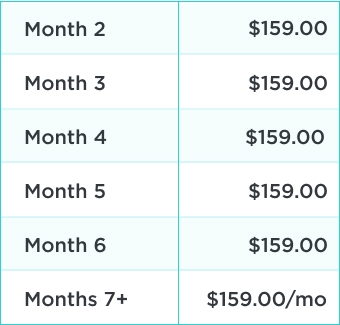 For further detail, please review the Terms and Conditions.
* Added charges will apply for shipping to and from Alaska and Hawaii.